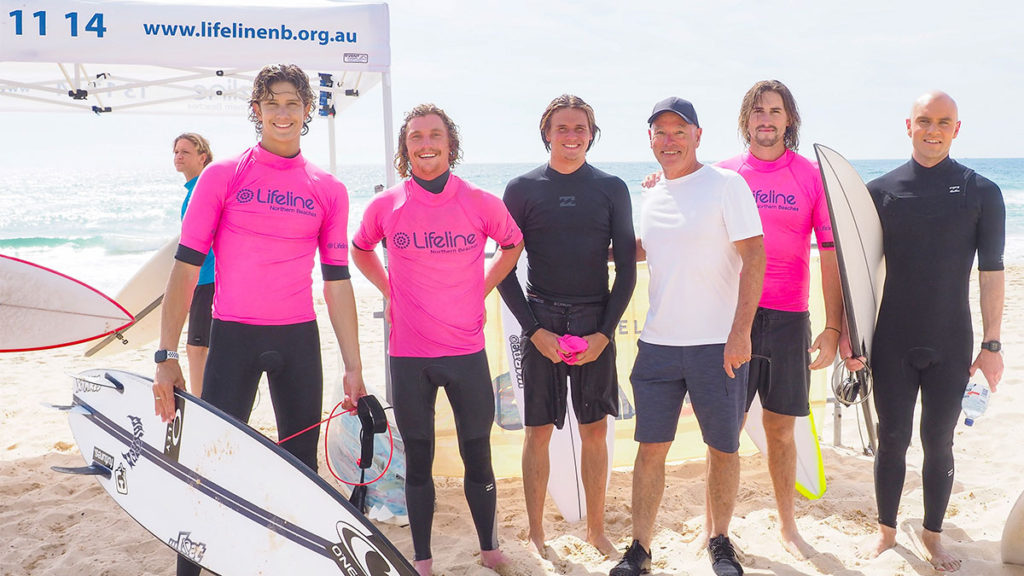 The annual Lifeline Classic tag-team fundraising and surf comp is on again for the sixth time on Sunday, 18 September at Queenscliff Beach. Registrations are now open.
"The theme this year is 'Break Through in 2022'," says David Thomas, CEO of Lifeline Northern Beaches. "We're wanting to break through our fundraising records and our target of $100,000. To do this, we need your support.
"We rely on fundraising to keep our services running – and the last two years have had a devastating financial impact on our operations due to the pandemic lockdowns," says David. "Even if you're not a surfer, consider donating to help fund our local Lifeline services."
To get involved in the Lifeline Classic, register a team online. You'll just need 4 people (could be your mates, your family or colleagues, or your surfing crew). Then it's time to get fundraising. Raise as much money as you can for Lifeline between now and September. The 16 Open Division and 4 Women's Division teams who raise the most funds will get to hit the waves in a super-fun tag-team surf event.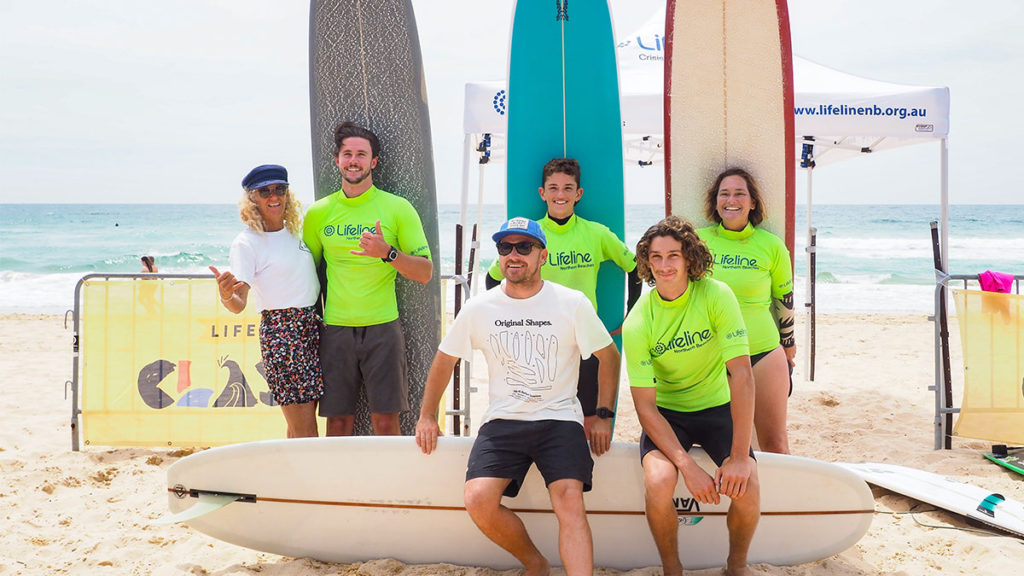 "It's set to be our biggest and most inclusive comp ever, and rest assured, you don't need to be an experienced surfer to join in," says David. "Kids are welcome too!"
This year, the Lifeline Classic has taken a retro turn in its promotional art with local artists contributing to create three uniquely Lifeline-themed masterpieces. All available as limited edition merch.
"The two major elements of my work are the 'tube ride' and the wings," says Ben Brown, creator of the feature art. "What surfer doesn't like getting barrelled? It's the holy grail of surfing! The wings represent being lifted up by the community around you. We are lucky to have a truly local organisation like Lifeline on the northern beaches."
The other well-known artists are Brent Smith and Kentaro Yoshida.
"Lifeline Northern Beaches is a truly local charity," says David. "And all funds raised are spent supporting the mental health of our community. "Our services are local and Lifeline Northern Beaches' volunteers, supporters, clients, customers and donors are from our community."
So, what are you waiting for? Register a team, grab some merch or donate.