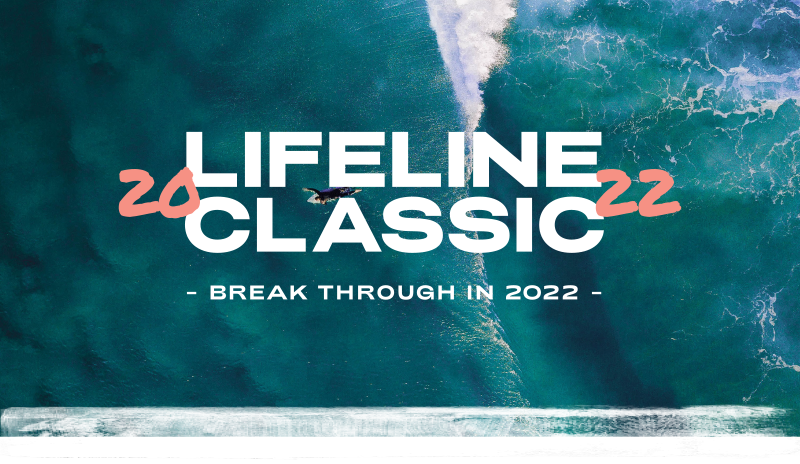 THE LIFELINE CLASSIC 2022 IS ON!
On 18 September 2022, we're holding the sixth Lifeline Classic surf comp – and we're calling on ALL Northern Beaches locals to take part.
Themed 'Break Through in 2022', it's set to be our biggest and most inclusive comp ever, and rest assured, you don't need to be an experienced surfer to join in.
Kids are welcome too!
You can count on Lifeline to be here when you need us most.
And right now, we're counting on YOU.
That's right – this time around – WE NEED YOU!
We rely on fundraising to keep our services running – and the last two years have had a devastating financial impact on our operations due to the pandemic lockdowns.
We want more than anything to keep giving the beaches community the support it need. But we simply can't continue to do it without your help.
The good news? The Lifeline Classic makes fundraising FUN.
It's a day packed with good vibes, ocean breezes, awesome prizes and even a few famous faces. Who wouldn't want in on that?
Registrations are now open, so get your team together and get set for a great time.