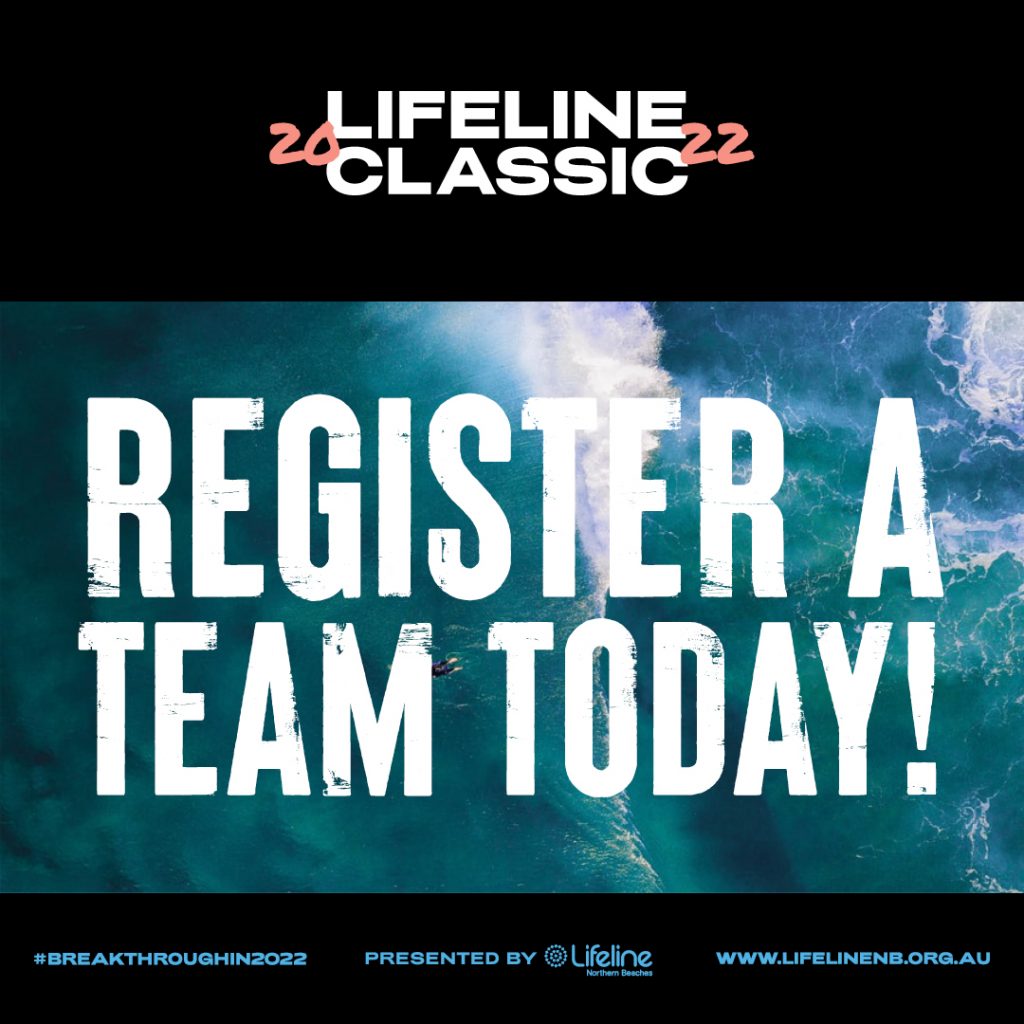 Are you as excited about the Lifeline Classic as we are?
Help Lifeline save lives in your own backyard.
Get your team registered for this year's Lifeline Classic.
There are still a few places left in the Lifeline Classic for this year, so now's the time to grab four mates, besties, workmates, family members or anyone you know and join in the fun.
There's already a great group of teams on the board and many have started their fundraising efforts early, including Surf Girls Australia, Girls Boardriders, Code 5 Fitness, Cunninghams and Aqua Therapy.