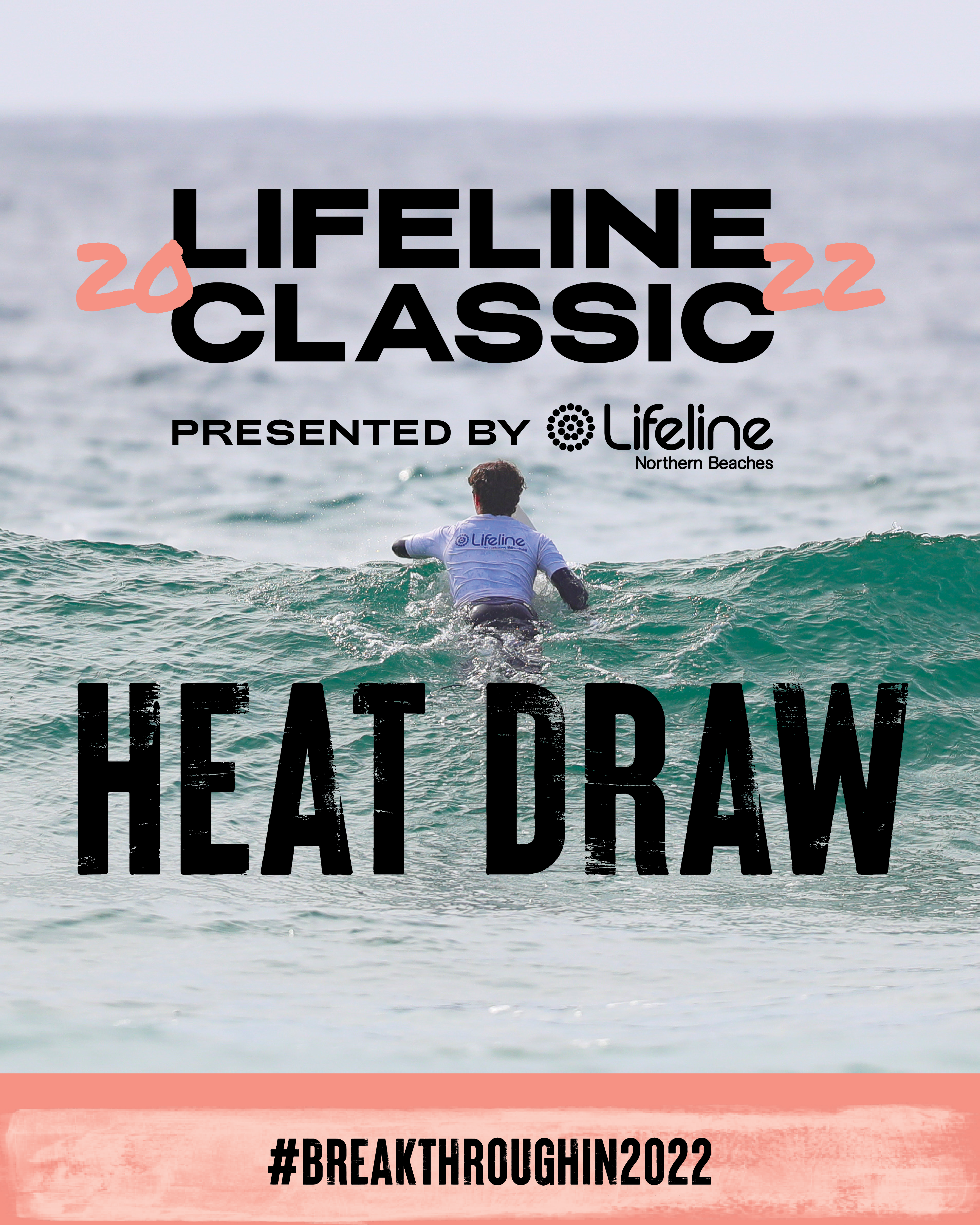 We're ready for the big day! Thank you to all our teams and their supporters for helping us raise more than $125,000 for Lifeline Northern Beaches.
This year, we have added a new 'no pros' heat so all teams are able to participate in the Lifeline Classic – the top two teams in each round progress through to the next round.
See you at Queenscliff Beach on Sunday, 18 September 2022 from 8am.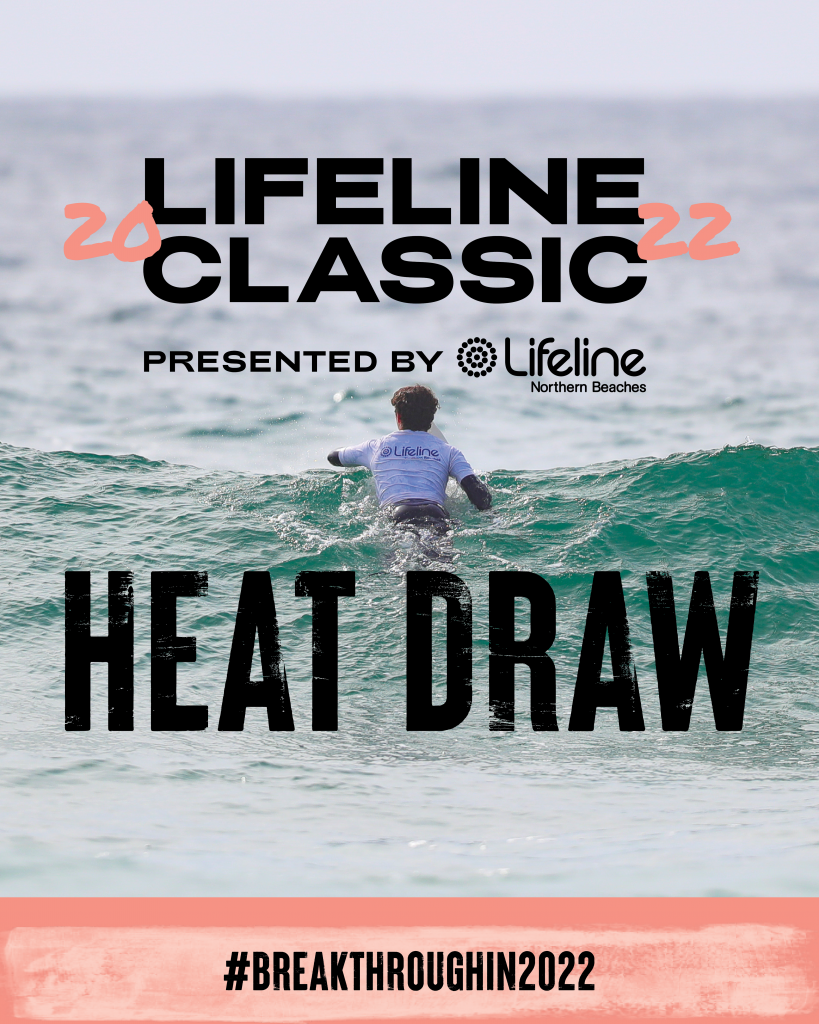 | Heat 1 – 'No Pros' | 8:00am |
| --- | --- |
| PINK | The Capybaras |
| WHITE | NBSC Freshwater |
| GREEN | Surfboard Souls Manly |
| BLUE | Osediverz |
| Quarter 1 | 9:00am |
| --- | --- |
| PINK | Code 5 Fitness |
| WHITE | Aqua Therapy |
| GREEN | Swellnet |
| BLUE | 2nd place in Heat 1 |
| Quarter 2 | 9:50am |
| --- | --- |
| PINK | Peer Wealth |
| WHITE | Lifeline Legends NBUC |
| GREEN | Piranhas |
| BLUE | CMS Surveyors |
| WOMEN'S FINAL | 10:40am |
| --- | --- |
| PINK | Girls Boardrider Fraternity |
| WHITE | Team Loca |
| GREEN | YOUNGSURF |
| BLUE | Surf Girls Australia |
| Quarter 3 | 11:30am |
| --- | --- |
| PINK | Cunninghams Carvers |
| WHITE | Procore |
| GREEN | Fairlight Boardriders |
| BLUE | Raising Waves |
| Quarter 4 | 12:20pm |
| --- | --- |
| PINK | Hamer & Hamer Solicitors |
| WHITE | Man Anchor |
| GREEN | Tawny Frogmouth |
| BLUE | 1st place in Heat 1 |
| Semi 1 | 1:10pm |
| --- | --- |
| PINK | 1st place in Q1 |
| WHITE | 2nd place in Q1 |
| GREEN | 1st place in Q2 |
| BLUE | 2nd place in Q2 |
| Semi 2 | 2:00pm |
| --- | --- |
| PINK | 1st place in Q3 |
| WHITE | 2nd place in Q3 |
| GREEN | 1st place in Q4 |
| BLUE | 2nd place in Q4 |
| OPEN FINAL | 2:50pm |
| --- | --- |
| PINK | 1st place in S1 |
| WHITE | 2nd place in S1 |
| GREEN | 1st place in S2 |
| BLUE | 2nd place in S2 |